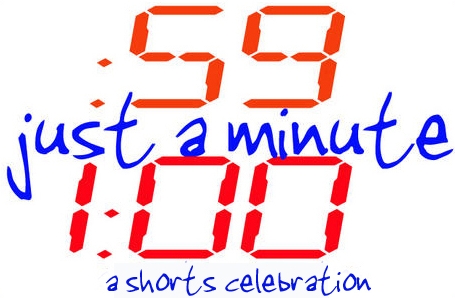 Useful Apps for One-Minute Videos
Pre-Production Tools
Designer (iPhone, iPad, Free)
Directors and DPs can use this speedy, free app to create camera diagrams and animate characters in order to pre-visualize scenes. You can sync scenes across devices and share with other users. There's an integrated lighting designer and set designer. There's also a pro version with file management, sync and team sharing, scene freeze and more.
MapAPic (iPhone, iPad, $3.99)
This location scouting app organizes all your shoot locations in one place, with geotags, hi-res pics, sunrise and sunset times, your tags and notes and more. Even better, it also provides directions to your locations and allows you to share your locations by email, Instagram and Twitter.
Film Touch (iPhone, iPad, $9.99)
Though it was designed around commercials, industrials and music videos, Film Touch also comes in handy when you can't keep track of old call sheets or remember that handy PA's name. The app imports your PDF call sheets and crew lists into a private, searchable list of your jobs, companies and coworkers.
Shot Designer (PC, Mac, Mobile)
Shot Designer is meant to be simple, easy, and fast. Due to the simplicity of the app, you can block out a shot whenever an idea comes to mind. The free version allows you to work on one scene at a time, and Shot Designer Pro allows file management, team sharing, and multiple scenes. The app is available for download on Mac, PC, iOS, and Android.
Shot Lister (Free, IOS)
Shot Lister is the professional shot list and scheduling app with the motto "a better way to make your day." Shot Lister is designed by filmmakers to deliver the only solution that can build, organize, schedule and share shot lists digitally. Tap and drag to reorganize your day in seconds. Organize and store hundreds of scenes and thousands of shots with industry standard formatting. Available on iOS, macOS, and Android, everything is fully customizable and live-editing allows you to reschedule on the go.
Celtx Script
Knock out perfectly formatted (and annotated) scripts from your smartphone or tablet device, choosing from a variety of formats: screenplay, stage play, comic book, and more. Celtx also makes free apps for storyboarding, call sheets, and other film-related needs.
Production
Safety App by International Cinematographers Guild (for iPhone, Android – Free)
Spurred by the tragic death of 27-year-old camera assistant Sarah Jones on the set of "Midnight Rider" earlier this year, Local 600 designed the Safety App to help members anonymously report unsafe working conditions on film and TV sets no matter where they are, and no matter who they are. Just before, a group of anonymous camera crew also put out the SetSafety App. Both are free and both keep all reports anonymous, which is important because repercussions for 'blowing the whistle' in the film industry can often be harsh.
Digital Clapper (Free for Android // Website)
As the name suggests, this clapper app simulates the analog variety as it helps sync sound and picture with time snapshots. It also features a countdown function, timecode generator, GPS data, and other handy tools.
FiLMiC Pro ($14.99 for iOS & Android // Website)
This app allows you to ramp up the capabilities of your phone to shoot high quality video, with an array of impressive features that allow you to customize focus, exposure, shutter speed, and white balance while also storing metadata and preferred settings. Did we mention that you can also shoot in slow motion and time-lapse mode?
Sun Seeker (Available - Android and iOS)
This app is available on iPhone or Android, and has incredible value for filmmakers. Sun Seeker is a comprehensive solar tracking and compass application. It maps out the sun's path for each time of day. So if I go to my location, knowing I need a dusk shot, and I want to capture a very specific lighting, I can use the app to determine if it's possible in that space.
Post-Production
Adobe's Premiere Clip (for iPhone and iPad – Free)
Clip is a video editor app that allows you to turn the clips you shoot with your iPhone or iPad into videos, essentially doing what you'd expect, but with one exception: Clip has a nice "Edit in Premiere Pro" feature that allows you to push your basic edit straight into your Adobe Creative Cloud account, from which you can rework it further in Premiere Pro.
PowerDirector (for Android and PC – Free)
PowerDirector is a free, surprisingly comprehensive mobile video editor for getting started, and although the ability to export to Full HD requires an in-app upgrade for $4.95, the thoughtfulness of the design and intuitive, drag-and-drop functionality of the interface introduces a new world of editing for Android devotees.
Wipster (for Mac or PC – Free and up)
Wipster is a cloud-based video review and approval program that really seems to take the process to a more organized level. After dragging and dropping your project into the program, you share the video with collaborators who then have access to give their feedback directly on the timeline and directly in the frame, and can even upload reference images as well. All the comments are then turned into a to-do list and once they're checked off, the new version is ready for approval. Wipster is offering frame accurate video playback, contextual commenting and version stacking all in a simple interface that eliminates the tedium of connecting regionally disparate creative teams.
Fly (Free, iOS)
Fly is a perfectly suitable video editing app at first glance. You can upload and alter four videos at the same time on one screen. Voiceovers, background music, dissolves, cuts and other special effects can be added straight from your device. However, you might want to pay a little extra to access advanced features like "Multi-cam." This handy tool can sync up to four iPhones together in order to capture and shoot video at the same time
FX Guru (iOS and Android)
Express your creativity with FX Guru. You have 18 free effects to choose from when you download the app. To use more, you have to pay a mere $0.99. These features can be used on action, sci-fi, or horror videos. Demonstrate your creativity by deploying perfect explosions at the right time or having a zombie attack occur in the proper lighting. Utilize this app to become a maestro of mayhem when it comes to work on future film sets.
Internet Archive (Android and iOS)
The internet archive is a massive digital library which includes public domain stock footage, music, and photos. Its mission of "universal access to all knowledge" will help you source the perfect soundtrack, archival footage, or photos to tell your story.
DaVinci Resolve Color Grading and Editing (windows and mac)
This free color grading and editing suite was developed by the Black Magic Camera company to help make industry standard tools accessible to everyone. Use this program to give your footage a professional polish and to set the emotional tone of your film. Though it may look intimidating at first there are countless tutorials and how-to articles provided by Black Magic to get you started.